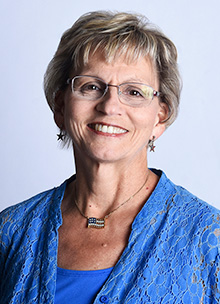 Linda Buskirk is passionate about helping others succeed. Her purpose-driven work is enhanced by listening and facilitation skills honed through diverse professional experience in corporate and community leadership.
Based in Indiana, Linda founded her consulting practice in 2004. Key services include capital campaign consulting, vision development, strategic planning, governance, workshops and facilitated retreats. Her capital campaign experience with congregations began in 2009, through service to the Episcopal Church Foundation. She has guided numerous congregations to achieve capital campaign success – often beyond what they imagined was possible. Linda is also a contributing blogger on ECF's Vital Practices website.
Linda is an active volunteer in her Episcopal diocese (Northern Indiana), leading a Faithful Stewards Commission devoted to strengthening stewardship ministry in congregations, and serving on the Commission on Ministry. She and her husband Ron fuel their faith through Trinity Episcopal Church in Fort Wayne.
Linda looks forward to learning about your faith community's journey toward a capital campaign.
Contact Linda by phone or email:
260-414-1425
Email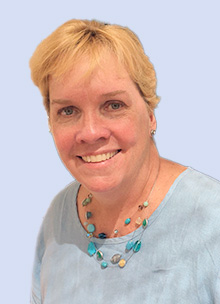 Leslie G. Pendleton of Pendleton Consulting, LLC has worked with a diversity of congregations, enthusiastically guiding them through the communal process of a capital campaign. With her perspective as a clergy spouse, Leslie has in-depth knowledge of the day-to-day joys and challenges parishes face today.
In addition to reaching a financial goal, she strives to:
Empower mission-driven leadership with an understanding of clear, strategic communications
Strengthen financial practices, transparency and accountability, in annual, capital and planned-giving fundraising, and encourage a greater spiritual and mission- based connection to money.
Inspire a focused common-vision, joy from achieving a common goal, and motivation to continue to discern their call and boldly act.
Leave behind tools to build on what was learned.
Leslie was the Associate Program Director for Capital Campaigns and Strategic Resources, and a capital campaign consultant with the Episcopal Church Foundation for ten years. She trained and mentored  more than 25 consultants to be adaptive, effective and sensitive leaders for their clients. She currently lives in New Hampshire and has been a member of churches in Connecticut, New Jersey, Washington, DC and Florida.
Leslie is always happy to listen to your story and collaborate on a plan to further your mission.
Contact Leslie by phone or email:
860-490-8585
Email
Maurice J. Seaton, CFRE, is dedicated to the success of his clients as they seek to live their mission and reach their goals. Creating a vision-driven fundraising plan that fits each client's unique situation is the best way to achieve results in a competitive philanthropic environment.
Maurice has more than a dozen years of capital campaign experience and a proven track record of success.  Partnering with churches and organizations of all sizes he has helped raise over $50 million across the US. He has completed fundraising projects on three continents and is familiar with working in multicultural environments. His work encompasses visioning, feasibility studies, capital campaigns, annual giving, and planned giving. He especially enjoys learning what his clients are passionate about, and making a compelling 'ask'.
Based in New York City, Maurice previously headed the capital campaign program at the Episcopal Church Foundation (ECF). Most recently he served as senior consultant with ECF until he established his own fundraising firm ion 2020, Summit Fundraising LLC.
A lifelong Episcopalian, Maurice is senior warden at Church of the Ascension in NYC, where he also chairs the planned giving committee. He holds a masters degree in public policy (MPA) from New York University, is a member of the Association of Fundraising Professionals (AFP) and holds their professional accreditation of Certified Fundraising Executive (CFRE).
Maurice would be delighted to learn about your needs and how we might partner together.
Contact Maurice by phone or email:
201-282-7283
Email