Our consultant was an outstanding partner—and leader!—for our campaign. The consultant's experience, personality and the process all helped ensure we had a successful and uplifting result. This was particularly important as our church had lived through an unsuccessful campaign a decade earlier. Our work together was an excellent investment and a very positive experience.
Jim Barker, Campaign Chair
St. Paul's, Concord, New Hampshire

---
The fundraising plan we created and implemented with our consultant was tailored to our needs, spiritually focused and driven by our vision to grow the mission and ministries of our monastic community.  The campaign materials seamlessly integrated video, online and print materials to reach out to our many geographically dispersed supporters.  The result was an outpouring of gifts and pledges that met our campaign's financial goal (and more), renewed relationships and added new friends and donors.
Bernard Delcourt (OHC), Prior
Holy Cross Monastery, West Park, New York
---
We hired our consultant for two campaigns in ten years.  It was invaluable to have the counsel of an experienced fundraiser.  We could not have done it alone, and we exceeded our goal each time.
Rev'd Daniel Schoommaker, Rector
St. Hubert's Episcopal Church, Kirtland Hills, Ohio
---
Our consultant's hands-on approach inspired confidence in leadership and training provided to our volunteers was excellent in every respect. Besides helping us raise money, our consultant brought out the best in us, and we are a closer more energized community as a result.
Abigail Franklin, Campaign Chair and Senior Warden
St. Ignatius of Antioch Episcopal Church, New York City
---
The listening and guidance offered through the Visioning project for Benton Mennonite Church helped us to hear ourselves in new ways. As we named and worked with the gifts and passions of the congregation, we crafted a vision statement that is still providing energy and direction five years later. We are grateful for the expertise exercised with genuine curiosity and encouragement for who God was calling us to be.
Brenda Hostetler Meyer, Co-pastor
Benton Mennonite Church, Benton, Indiana
---
Our capital campaign consultant was calm, professional, completely supportive, and always available to us, aiding without hovering. Because of the direction and insights received, we topped our goal in a very short time.
Rev'd David Hefling, Rector
St. John's Episcopal Church, Canandaigua, New York

---
Our Capital Campaign Committee was very energetic and had a strong sense of purpose. However, we lacked a precise understanding of how to go about our work.  Our consultant guided us through the process and gave us the knowledge and skills we needed to be successful.  The plan we created with this guidance made all the difference in achieving our goal.
John D. Harberts, Capital Campaign Co-chairperson
St. John's Episcopal Church, Grand Haven, Michigan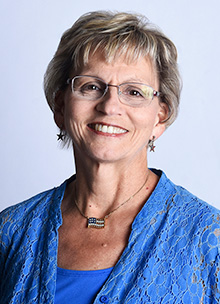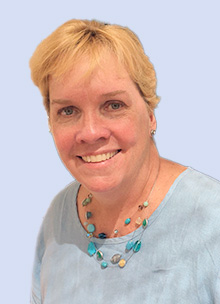 We're here to help you fund your vision.